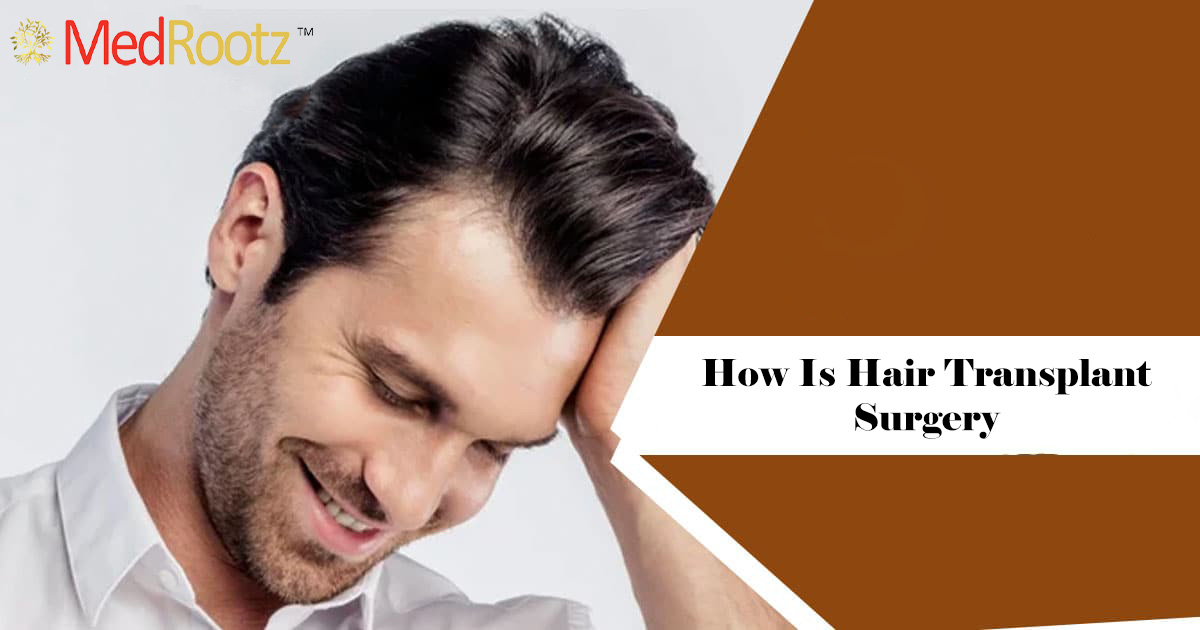 Who doesn't love styling their hair and showcasing their style? Well, everyone loves that, but sometimes the evil of hair fall takes over and shatters the dreams of many. MedRootz, the best hair transplant clinic in Delhi, took in their hands the duty to save those dreams, by incorporating various hair transplant methods. They are worthy of their title and are the best at everything they do. Going through surgeries is not everyone's cup of tea, and because of that many people run away from them, which keeps them stuck in the lair of the hair fall crisis. The techniques used by the Best hair transplant surgeon in Delhi are safe and effective and have encouraged many to go through them and make an evolutionary change in their lives.
The presence of various procedures at MedRootz makes it the Best Hair Transplants in South Delhi. MedRootz thought about a plethora of people and came up with different techniques to cater to the needs of every client, and make sure they get to choose the method of their choice.
The different procedures available at MedRootz are Nu-Fue( Follicular Unit Extraction), FUT( Follicular Unit Transplant), Nu-FUE and FUT combination, Body Hair Transplant, Growth Factor Stimulated HT with PRP.
The Nu-Fue technique is a less invasive, painless and stitch-less technique for Hair transplant. Follicles are removed from the donor area by the use of small punches. In this technique, the back of the head is considered the donor site. Within a few months, you can witness a head filled with healthy and natural hair. FUT is also called the strip method, in this method, a strip of skin is taken from the area where the growth is permanent. The grafts are then separated and transplanted into the target area. The Nu-Fue and FUT combination helps the people who have Grade 6 and Grade 7 baldness; people with advanced hair loss usually require multiple hair transplant procedures, but with this combination, the people can be saved from such hassle. In the Body Hair transplant technique, the hair from the beard and chest are used. The grafts from cheat and beard are known to be the best options.
The growth of healthy hair can't be made possible if the hair is not receiving proper nutrients, and with the advent of Growth Factor Stimulated HT with PRP the proper nutrients are injected which helps in the survival of the new grafts and promotes the growth of existing hair.
All these techniques have given satisfactory results to a plethora of clients, because of the presence of the best hair transplant doctor in Delhi.