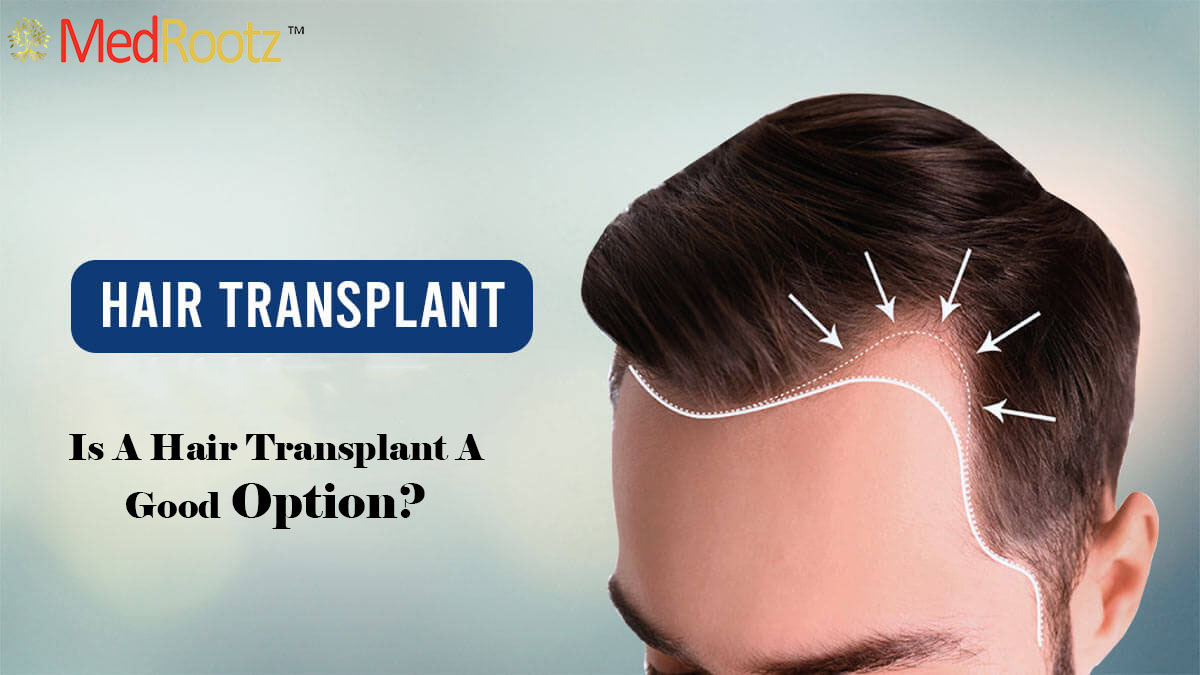 Hair transplant is a hair restoration method that restores additional hair to the balding portion of the head, and it is a fairly prevalent condition among males.
In this procedure, hair follicles from the donor area of your head or body are extracted and transplanted to the balding area.
So, is hair transplant a good option?
Hair transplantation has had greater success than any other hair restoration treatment over time for a variety of reasons (some of them are mentioned below). As a result, we may conclude that it is a viable solution, although it is not applicable to all types of hair loss. You should avoid receiving a hair transplant if your hair loss is temporary or if you have alopecia areata (a condition in which your entire scalp is prone to baldness).
Always check with a reputable doctor to see if you're a candidate for a hair transplant. If your doctor feels you're a good candidate for a hair transplant and your hair transplant surgeon is skilled at what he does, you'll reap a slew of benefits. Here are a few examples:
Permanent Results
It's a long procedure that demands a lot of patience, but it's well worth it. The hair that has been transplanted will grow out naturally. You can trim them, style them, and they will regrow. What a wonderful feeling!
No Regular Maintenance
Hair transplants, unlike hair systems, do not require routine maintenance or a visit to a hair salon every four weeks for refitting. All you have to do after the procedure is take care of your head for a few days and wait for the hair to grow back
It Is Cost-Effective
As unexpected as it may appear, hair transplants save a lot of money in the long run.
Where can I obtain affordable, high-quality Best Hair Transplants in South Delhi?
Who can say no to a hair transplant that is both effective and cost-effective? Hair transplants are most commonly performed in Delhi. If you're interested, then Med Rootz is the best hair transplant clinic in Delhi, where all your hair and skin problems are solved with an effective treatment and medication process.
Medrootz, being the best hair clinic in Delhi, has the expertise and experience to treat any sort of hair or skin-related problem. For further assistance and to schedule a session for the best hair transplant in Delhi, you must visit our website or contact us directly.