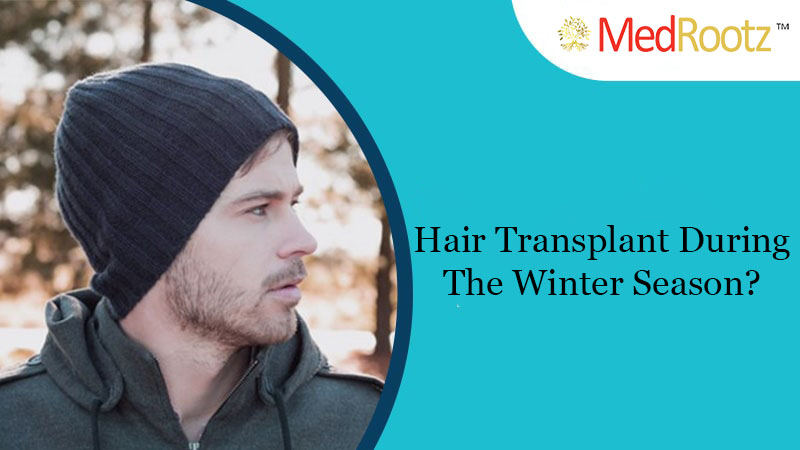 Hair loss is one of the most serious problems faced by everyone, be it teenagers or middle-aged people. There are certain external and internal conditions that lead to hair loss. Lack of proper diet, presence of dangerous chemicals in the air or any other factor can impact the health of hair drastically and cause unstoppable hair loss. It can be distressing and disheartening when you fondle your hair and get uncountable hair in your palm. Hair thinning or baldness caused by hair loss can also lead to loss of confidence and happiness.
But, with the advent of advanced technology, a long-term solution has arrived for this issue i.e. hair transplants. Hair transplant surgery is a blessing for people fighting with hair loss. Hair transplant procedures have evolved to a greater extent and nowadays, they are more successful than ever because of the ever-growing technologies.
There is no defined season for hair transplant surgery, but most people consider the winter season. There are a plethora of reasons which makes winter the season for hair transplants. Firstly, during winters the intensity of sunlight is less which keeps the scalp from direct sunlight exposure, that's why winters are beneficial especially for people who work under the sun, Secondly, there is less or no sweating during winters, and it becomes easy to keep the scalp clean and sweat-free.
Furthermore, the recovery rate is faster during winters, and the transplanted grafts can be protected with a cap without feeling hot. During summers the scalp gets sweaty, and it leads to itching, but during winters the scalp is less itchy which lowers the chances of any infection in the incision sites. Enjoying next summer with your full-grown hair can be quite refreshing after a long period of hiding under the shadow of winter caps.
MedRootz is the best place for people who want to beat their enemy, hair loss with advanced hair transplant treatments. It is the best Hair Clinic in Delhi, which is frequented by clients from different parts of the world. They have machines and techniques that are up-to-date with the current technology. The presence of a full-fledged and evolved setup makes the procedure smoother and more effective.
It is the best hair transplant clinic in Green Park, and it has the best hair transplant doctor in Delhi, which has made Medrootz a renowned name in the hair transplant community. The best hair transplant surgeon in Delhi shows extreme passion and patience during the whole procedure, and never fails to give satisfactory results to the clients.